Hello.
I'm Nick. I'm a product manager, technical consultant, and writer.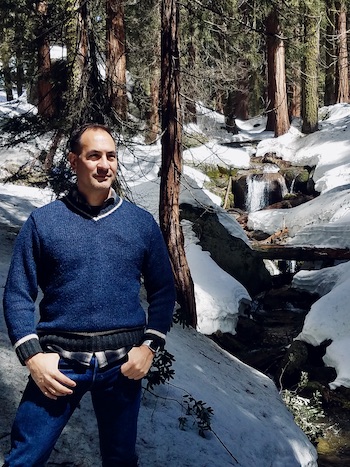 I ran a web development firm, Neoteric Design, for 20+ years, where I focused on building digital products for my clients and fostering my development team's culture. In 2022, I closed Neoteric to explore new opportunities. I'm available for hire.
This is my blog. On the technical site, I write about user experience, static sites, DevOps, and more.
On the personal side, I write book reviews of books I've read, maintain some language learning resources, write about personal knowledge management, and work to stay fit.
Find me on Twitter @nickgracilla.
Modern websites help businesses and startups learn from the marketplace. They help companies make a sustained impact, through cycles of continuous innovation.
The web is undergoing a transformation: it was once page-based but is increasingly interactive and component-based. What, exactly, are components? Is an image, or a title a component? No: these are elements on a web page. How about a set of elements, with a complex layout, like a "three-column layout with images," that has responsive behavior for mobile devices? Still no. Call that a content block, or a layout block, perhaps.
Explain it to me like I'm 5 (ELI5) is an article series where I apply the Feynman Technique to explain technical topics in web and web application development from first principles: clear, simple, and hype-free. Today there's a lot of talk about modern ways to build websites and apps, in contrast to legacy ways to build websites. What do we mean when we say a legacy website or legacy CMS?
If you hang around technology folks long enough, you'll eventually hear about headless, which makes me think of chickens. It's actually an architecture that helps businesses handle the problems they face today.
What if there were a magic wand that could increase double your site conversions? There is: it's called performance, and it's typically ignored. Here's how to change that.